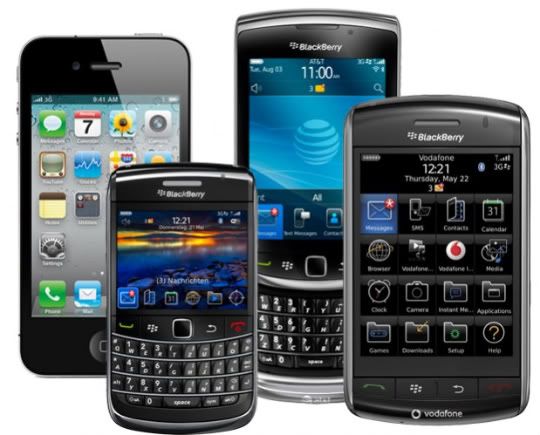 "We've now passed RIM, and I don't see them catching up with us in the future because they must [transform] to a software company," Jobs said. "I think that's a challenge for them, to get developers." Remember this notable quote by Steve Jobs from October? Jobs made a rare appearance during an investor conference call to boast of the company's strong iPhone sales for the quarter and to establish Apple as the smartphone leader.
Well, according to Reuters, in the past three months RIM has shipped about 14.1 million BlackBerry units, matching Apple's last quarter total shipments. Analysts agree that RIM has developed popular hardware and software, which has propelled sales in the last quarter. As of October, RIM trailed Apple by only 0.5% in terms of smartphone OS share. It will be interesting to see what these figures look like in the next month.
Don't look now Jobs, but it seems that with the launch of the BlackBerry 9780, BlackBerry Style, and of course the upcoming PlayBook, RIM has definitely responded to the challenge.