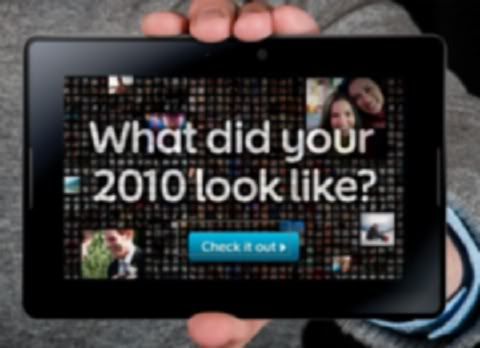 RIM's social media department released a new application on Facebook that uses BlackBerry's PlayBook to guide users on a virtual flashback tour of 2010. Though the app itself has little to do with PlayBook specs or rumors, it is cool to "Take a look at what YOUR life looks like on the PlayBook." It's an intriguing way to get users involved in the PlayBook experience before it's even released. Get 'em hooked early!
In the search bar of Facebook, type "Virtual PlayBook" to give this app a try! For some reason, it doesn't work very well on Google's Chrome browser; I guess BlackBerry is taking a shot at Android. I joke.
My question for you is: How does your life look on the PlayBook? Is this an effective marketing campaign?