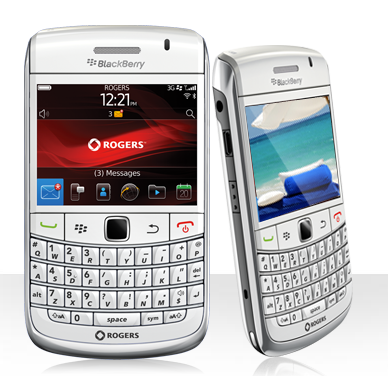 A white BlackBerry Bold 9780 now available through Rogers. The white Bold is now on Rogers website and can be picked up for $149 with a 3 year contract, $399 for 2 years or $449 for 1 year or monthly.
Unlike the black Bold 9780, the white version isn't completely all one color. It has a chrome bezel just like the Bold 9700 along with a black mid-section.
No word if it is available in stores yet but if you're getting one, let is know what you think in our forums.