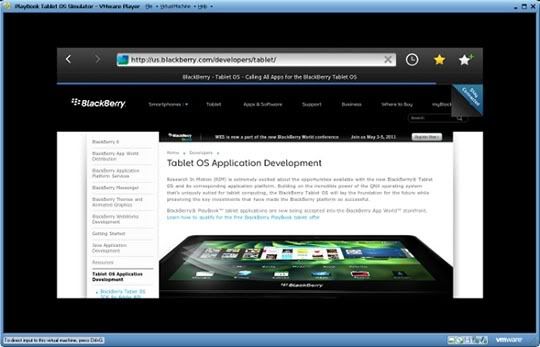 Today we see a huge update released for BlackBerry developers that are going to be developing web based apps as RIM has released the full browser for the Tablet OS simulator. This will allow developers to start testing their web apps and Adobe Flash apps to make sure they will be ready to go by the PlayBook's launch date. RIM reports...
Here at Research In Motion®, we are very proud of the BlackBerry® Browser and its performance, especially on the upcoming BlackBerry® PlayBook™ tablet. We are building one of the best uncompromised browsing experiences on a tablet with support for the latest industry standards and technologies, including HTML5 and Adobe® Flash® 10.1.
Are you developing web based apps for the PlayBook?