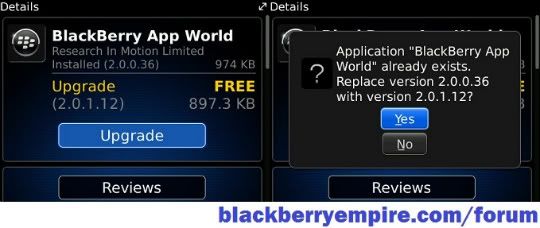 Although you can update all of your apps with a single click when you connect your BlackBerry to your computer, but you can't do it over the air. However, you will be able to soon!
However, many BlackBerry users are aware that oftentimes updating even just a single application on your phone leaves the clock spinning on your homescreen for an undefined amount of time. Who knows what will happen if you're trying you update 10 apps at once?
"The only problem with this feature is that App World still cripples your device when you update an application."
With that being said, it's definitely a nifty feature if RIM can execute it and make it work well.