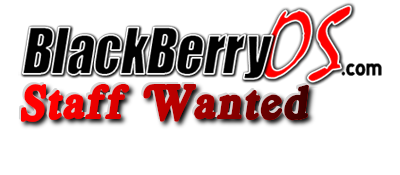 Writers Wanted
Are you a writer - or want to be one? Do you have an interest in reading & developing news concerning BlackBerry's? Do you find yourself aimless with the time you spend on the computer? Well now you can fill that time by volunteering to write with BlackBerryOS.com
If you are passionate about BlackBerry or RIM, Applications or Operating Systems, or just have a general love for it all, contact us today! You don't need to be an expert, but you should understand forums and know how to make posts.
Writing for BlackberryOS is a great way to network and can be lots of fun.
If this sounds like something you would be interested in then all you have to do is contact a
Forum Manager
by
Personal Message
for more information. (Forum Managers are listed in blue)
Only contact a Forum Manager to be considered.
Please include the following information:
Your Name (First is fine)
State/Country/Province (include your time zone)
Why you would like to be apart of BlackBerryOS.com (We would love to hear your story)
Any other notes or comments you would like to add
Thanks, and we look forward to hearing from you.